Los juegos NFT han sido todo un éxito este 2021. Teniendo esto en cuenta, muchos ya se preguntan cómo iniciar, qué deben hacer y por supuesto cuánto pueden invertir para generar una ganancia que les resulte rentable.
Es por eso que te traemos cuáles son los juegos NFT más rentables de este 2021, para que decidas por cuál irte a la hora de invertir o cuál es más de tu agrado debido a sus mecánicas y jugabilidad.
Actualmente existen varios juegos interesantes como Splinterlands, Dragonary  o Mir4, pero el más popular es Axie Infinity.
Los juegos NFT más rentables de este 2021
Aparte de Axie Infinity y Plant Vs Undead, existen juegos NFT que resultan rentables e interesantes por si quieres echarles un ojo para invertir. Acá te nombraremos algunos y trataremos de resumirlos de la mejor manera.
Overlord
Overlord es un juego Play to Ear (PTE), que es muy parecido a otro llamado MIST. Es un título RPG para móviles con un ecosistema NFT completo. Overlord existe desde julio para descargar en Steam pero la desarrolladora se "apresuró" en colocarlo dentro de los juegos NFT más rentables actualmente.
Binamon
Binamon es ese juego que quiere destronar a Axie Infinity. Sus mecánicas son muy parecidas, es decir, criaturas NFT que son colocadas en una arena para luchar contra otras.
Este nuevo earn to play combina la posibilidad de conseguir grandes ganancias pero sin desmerecer la calidad.
Binamon combina aventura, velocidad y habilidad en una atractiva interfaz en la que el jugador tiene que matar monstruos.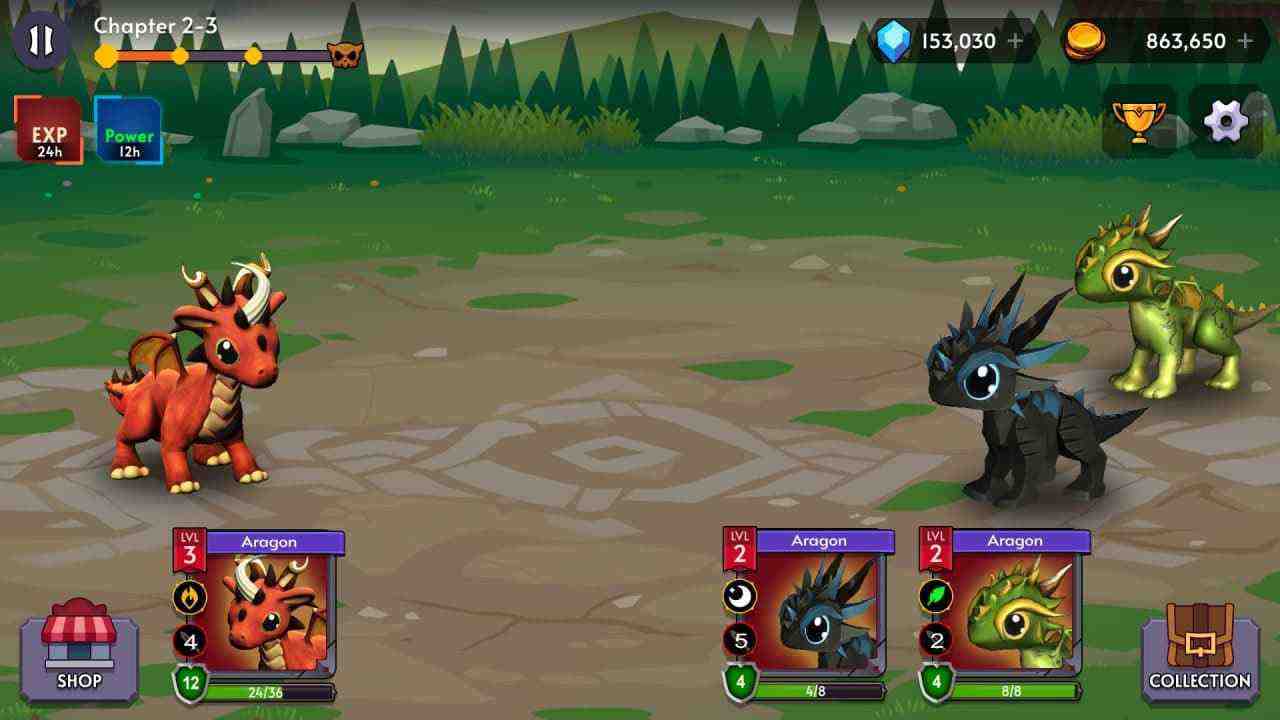 MIR4
¿Se acuerdan de Lineage 2? Un popular MMORPG que aún sigue vigente, pues MIR4 es muy similar. Podríamos decir que MIR4 es el primer MMORPG PTE, ya que puedes generar ganancias farmeando dentro del juego un mineral que luego covertirás en el token llamado DRACO.
Este token llegó a rozar los 200 dólares, pero luego del lanzamiento del juego comenzó a bajar de forma rápida, aunque para el momento de la redacción de este artículo tenía un precio relativamente estable.
Lo llamativo de MIR4 además de sus mecánicas NFT, es que no necesitas una inversión inicial para ganar los tokens, simplemente lo descargas, lo juegas y listo. Además se puede jugar en PC, Android y iOS.
La popularidad de MIR4, a pesar de las numerosas críticas negativas en Steam y en los dispositivos móviles, está siendo impulsada por el hecho de que los jugadores pueden minar para obtener criptodivisas mientras juegan.
Splinterlands
Splinterlands es un juego de cartas, parecido a Yu-Gi-Oh! o Hearthstone , donde cada carta tiene una característica particular. Este juego de cartas coleccionables descentralizado construido sobre la cadena de bloques Hivem, requiere una mínima inversión y jugarlo es relativamente sencillo, siempre y cuando estés familiarizado con este tipo de juego. Las ganancias además tambipen resultan interesantes, pues su token, el DEC, puede ganarse cumpliendo misiones o derrotando a otros jugadores.
Upland
Este es un metaverso impulsado por la cadena de bloques EOS que permite a los jugadores poseer propiedades virtuales asignadas a direcciones del mundo real.
Para jugar a Upland, los usuarios tienen que comprar terrenos virtuales que, a su vez, son tokens únicos y no fungibles.
Dado que cada propiedad NFT es una edición 1/1 de sí misma, es de esperar que a medida que más personas se unan, los precios de los terrenos de estas propiedades NFT se revaloricen debido al factor de escasez incorporado a los metaversos digitales.
Illuvium
Illuvium fue anunciado el 2 de enero de 2021 cuyo token es el ILV, una moneda que ha ganado fuerte popularidad dentro del mundo de los NFT. El sistema de juego es similar al de Axie Infinity, donde debemos adquirir Illuvials, que son las criaturas NFTs, para poder jugar.
A las criaturas las criaremos y mejoraremos para así poder combatir con ellas en un sistema de batalla automático similar al visto en CryptoBlades.